The Mayor
The Mayor - Councillor Barbara Fitzsimon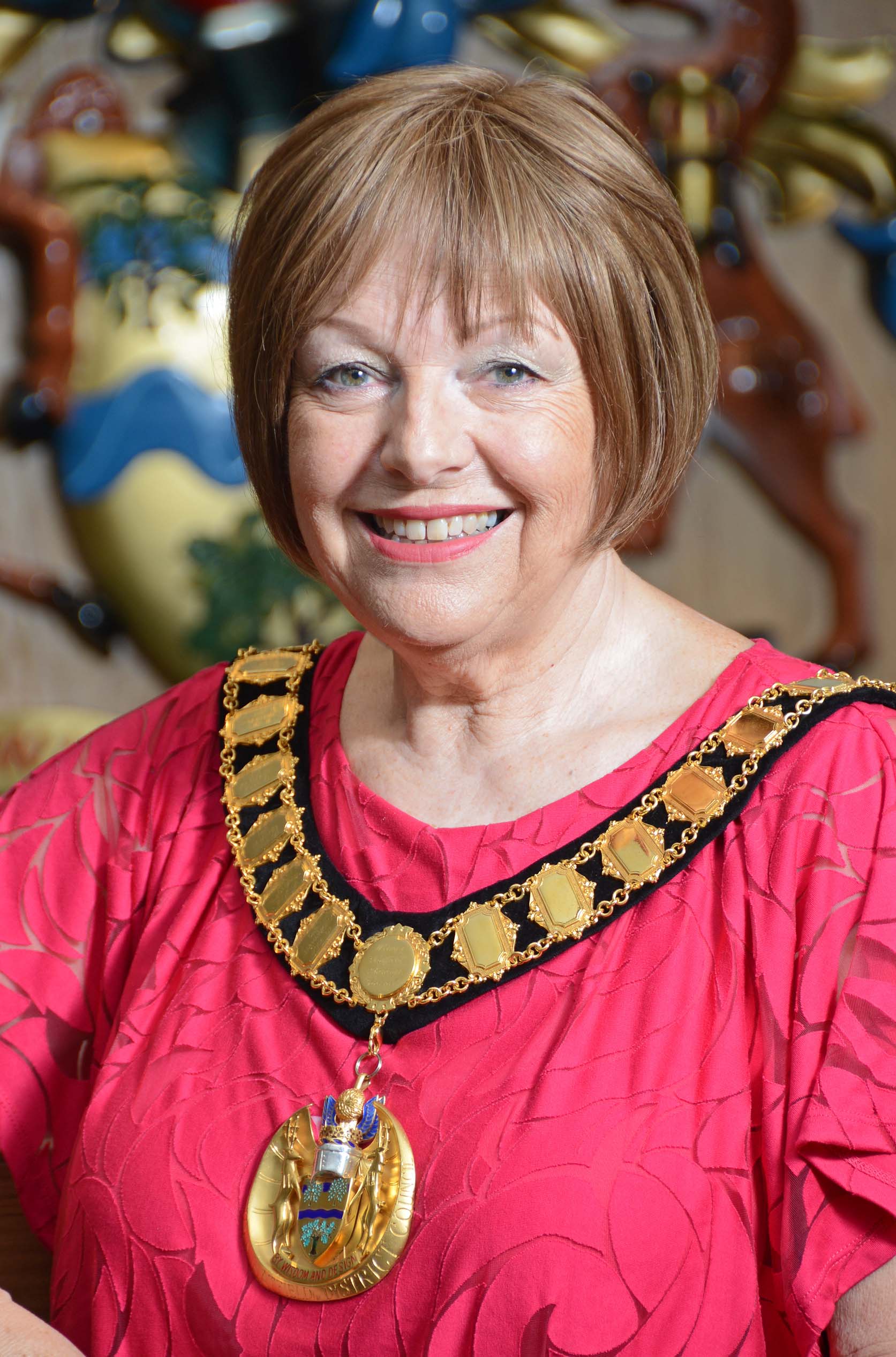 About The Mayor
Councillor Barbara Fitzsimon is the Mayor of Welwyn Hatfield Borough Council for the municipal year 2022 – 2023.
Barbara is married with two adult children and has lived in Hertfordshire since 1976, and Welwyn Garden City since 2004.
Working for Hertfordshire County Council Social Services/ Adult Care for 26 years, Barbara spent three years as an administrator in the Home Care Office, thirteen years as a Home Care Manager, then ten years as a Quality Monitoring Officer. This involved monitoring home care agencies by visiting the service users in their own homes, a job covering the whole of Hertfordshire.
Following her retirement, Barbara joined local action groups to assist our MP Grant Shapps and became Deputy Chairman for Membership on the Conservative Association Management for four years between 2012 – 2016.
Barbara has been a Councillor for Haldens Ward for six years and was Mayor of Welwyn Hatfield Borough Council for the municipal year 2018 – 2019. She is delighted to be invited to become Mayor again, and is looking forward to attending various events in the Borough and meeting many more of the residents who do so much within our community.
The Mayor's role
The role has both a symbolic and practical importance:
they are the borough's first citizen and represents Welwyn Hatfield at engagements during the year
signs legal documents
chairs full council meetings
recognised representative of the council on all civic and ceremonial occasions.
Within the borough the Mayor takes precedence over everyone apart from a member of the Royal Family or the Lord Lieutenant of Hertfordshire.
The Mayor should be non-political and must be seen to represent every section of the community regardless of political persuasion.
The role of the Mayor is to reflect the aims and strategies of the council. During most engagements the Mayor will wear the Chain and Badge of Office.