The Mayor
The Mayor - Councillor Pankit Shah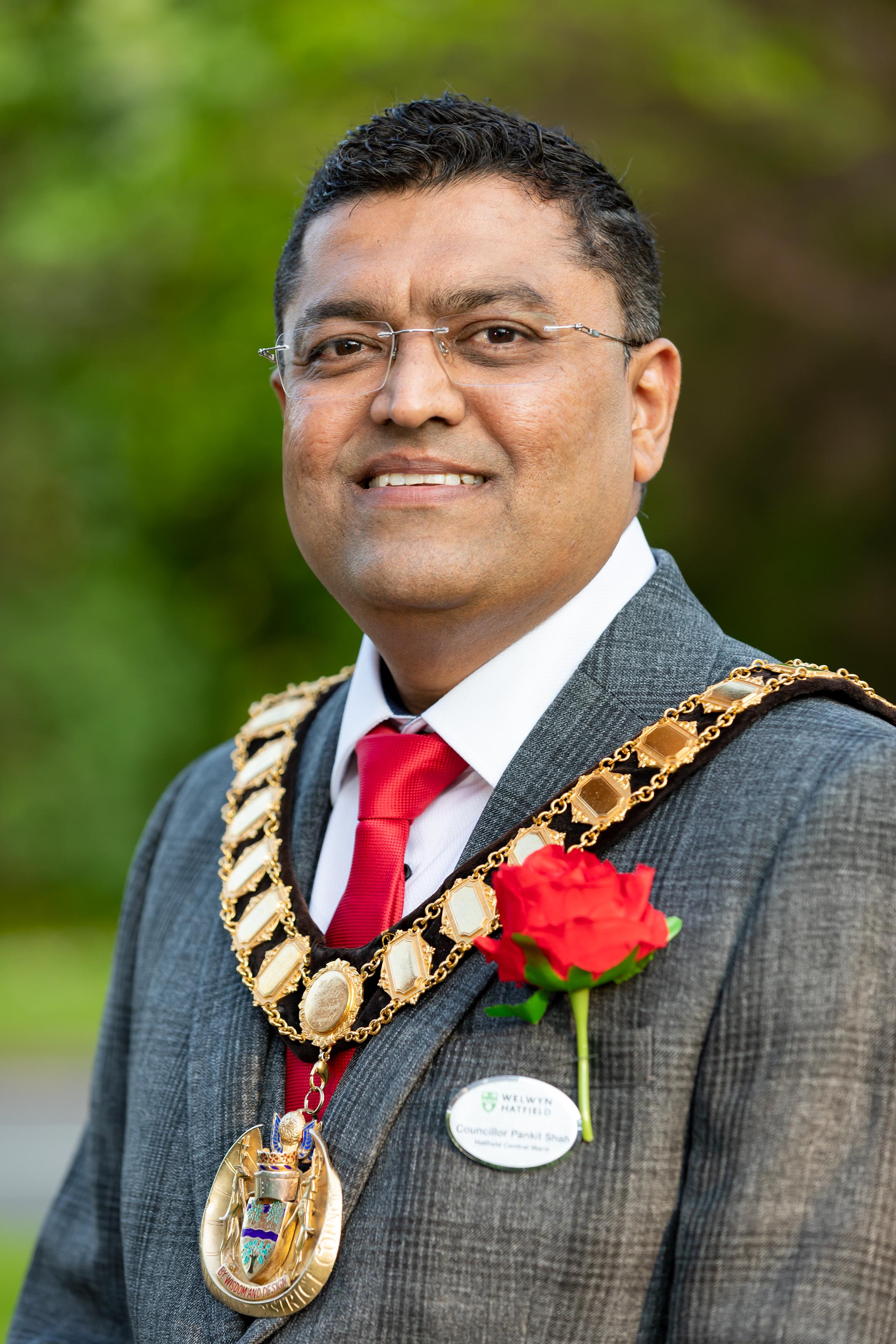 About The Mayor
Councillor Pankit Shah is the Mayor of Welwyn Hatfield Borough Council for the municipal year 2023 – 2024.
The Mayor's role
The role has both a symbolic and practical importance:
they are the borough's first citizen and represents Welwyn Hatfield at engagements during the year
signs legal documents
chairs full council meetings
recognised representative of the council on all civic and ceremonial occasions.
Within the borough the Mayor takes precedence over everyone apart from a member of the Royal Family or the Lord Lieutenant of Hertfordshire.
The Mayor should be non-political and must be seen to represent every section of the community regardless of political persuasion.
The role of the Mayor is to reflect the aims and strategies of the council. During most engagements the Mayor will wear the Chain and Badge of Office.